The challenge
Farmacity is one of, if not the, largest Pharmacy-Retail companies in Argentina. Think of it as Argentina's version of CVSpharmacy or Walgreens. They also have specialized offerings, like "Qüell", where they offer health, wellness & nutrition products, or "Get The Look", focusing on Makeup, or "Simplicity", where they decouple retail from pharmacy. They had also recently launched their e-commerce site, so they were looking to have a 360° view of their customers across all of their touchpoints through a Loyalty Program.
The work
In order to have a better understanding of all their offerings and to fully understand their vision, we setup visits to several of their stores across the city to interview their customers and store personnel and management. We also recruited random people and gave them money to purchase personal items from their e-commerce and later had them review the experience from searching for the products online to having them delivered. They also provided plenty of previously executed research for us to have a better perception of how they were currently looking at their customers and their experience.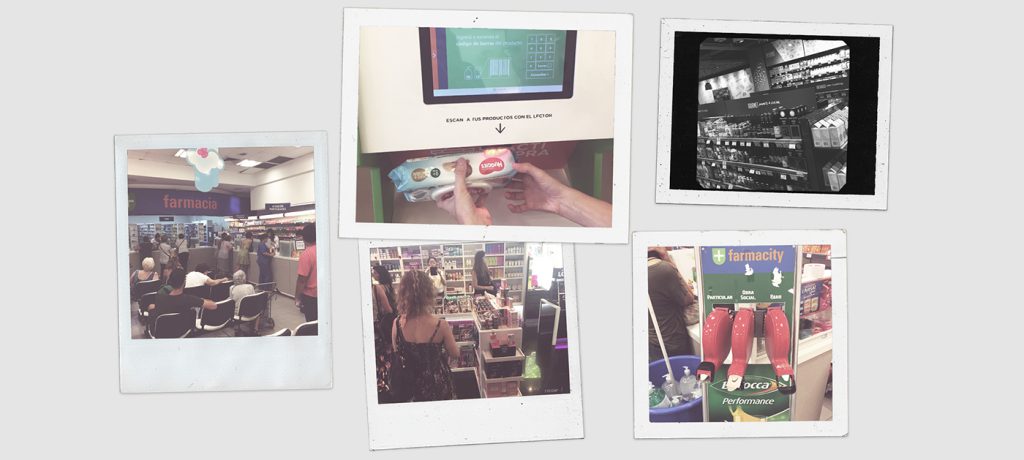 The result
After analyzing all the generated information, the biggest insight was that they were offering a non differentiated experience to all of their segments. We produced multiple customer personas extracted from their main market segments, I generated the journeys for the specific use cases found on our research and also worked with our best Copywriters to write compelling evidence based scenarios for these personas. We tied everything together with service blueprints in order to provide legibility into how their organization was providing support for their customer's experience. We found the biggest opportunities and designed intentionally specific offerings for their main target segments, generating signature experiences only Farmacity could offer.
All of this served as principles to design their new CRM platform and Loyalty Program, developing a platform matrix, an infrastructure approach, proposing evidence backed changes to the already existing touchpoints, and designing new omni-channel segment specific experiences.
The delivery
We met with their Board of Directors to provide them an overview and to work with them to define a moving forward approach. Then, we had their internal teams & leadership attend workshops to build organization wide buy-in, where we presented the findings and the strategy. It was in our best interest that they were able to move forward, with our initial guidance, yet gaining autonomy as they grew.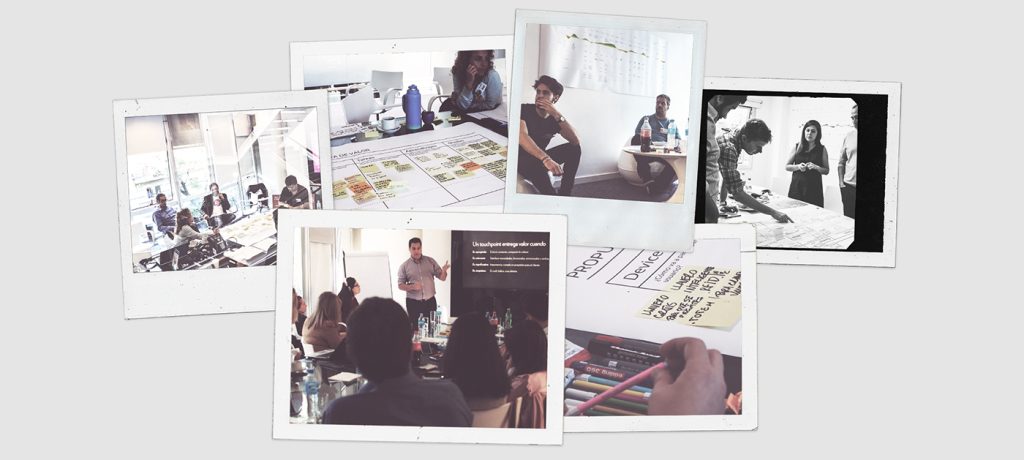 I was responsible for developing the UX and CX capabilities at the Buenos Aires office. Working from inside the Strategy team we partnered with the agency's other service lines to deliver first-class products and services.
Read more about UX Manager @Wunderman