Kiwi Bolsas is a women's bag brand from Buenos Aires, Argentina. They contacted me because they weren't sure if they needed an e-commerce site, but needed a place online to present their 2015 collection.
I Designed and Developed this website in AngularJS, which enabled them to quickly update it through simple JSON files and receive contacts from interested retailers. All graphics were coded in CSS as I was trying to make the site as light as possible.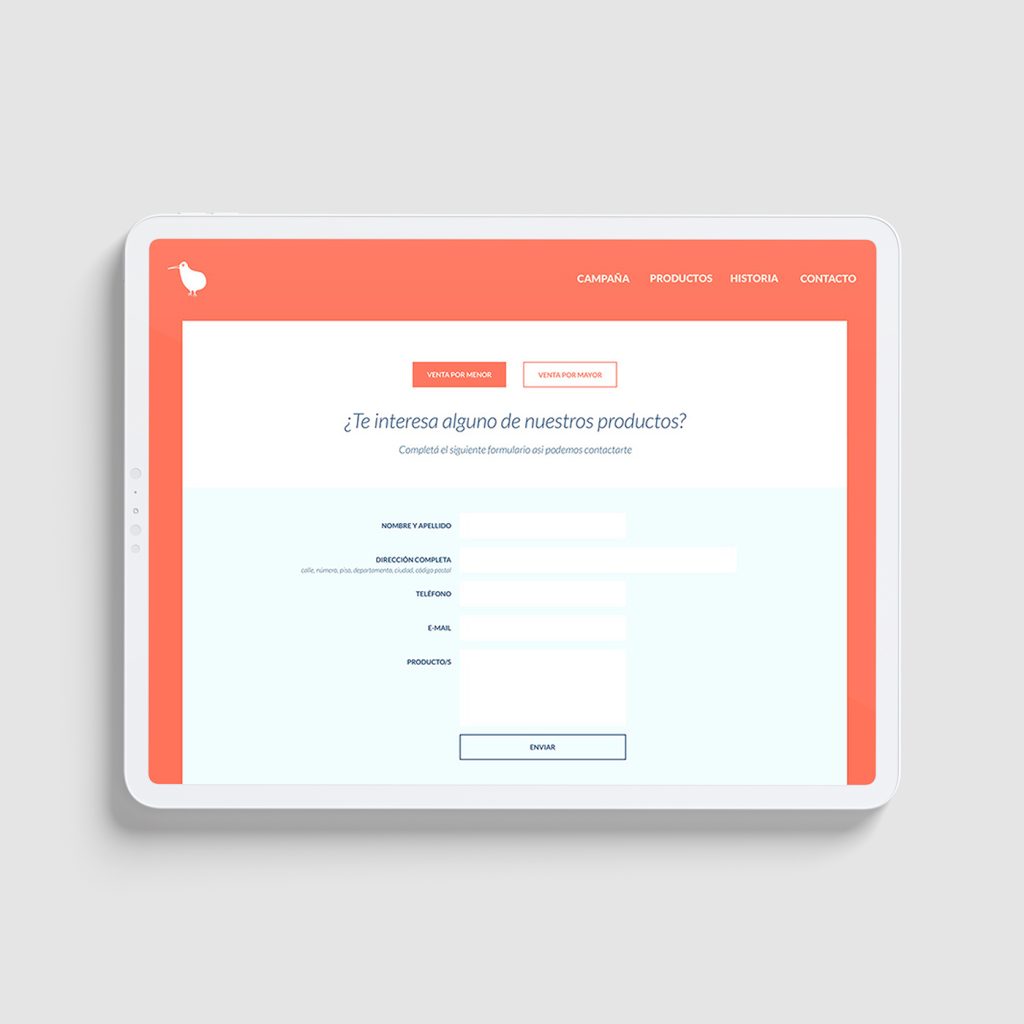 After this experiment they were convinced to move to a more robust local E-commerce platform.