The challenge
I was invited along with Pedro Laplaza, one of the Team's Leads @Cognizant Softvision, to help organize a Client event, at our offices in Hudson Yards. During the day-long event, clients from multiple industries would roam through several stations, one of them being Cognizant Softvision, where we would engage with them. We wanted to give the clients something meaningful to bring back with them, that would speak about our approach to Human Centered Design.
The result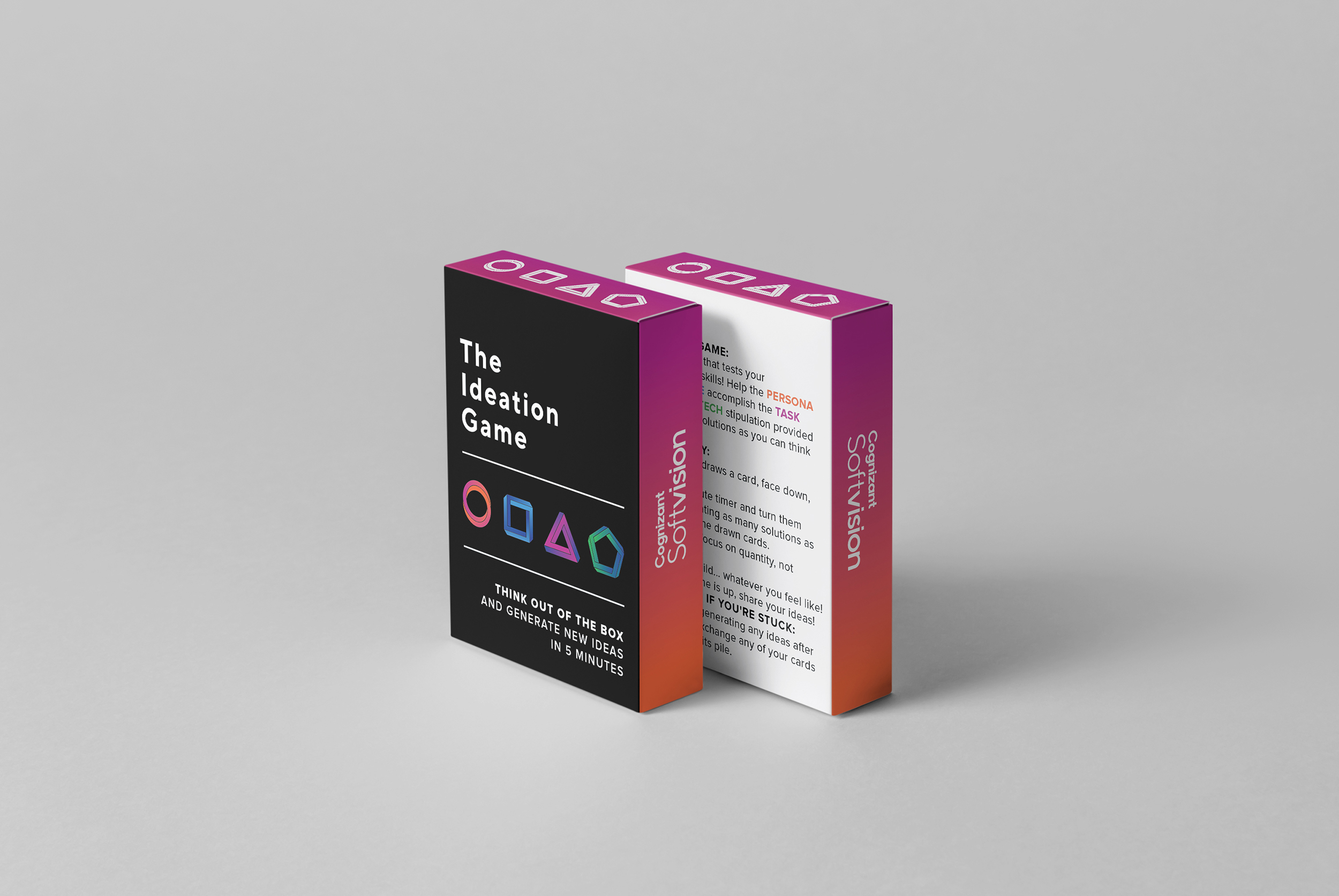 We worked together with Pedro and Luisa Collazo, our very own Branding Creative Design Director. Based on PACT Analysis, we created a card game, with 4 different card groups, Persona, Role, Task & Technology. There are multiple ways of using it, but the core notion is to ideate Technological Solution Concepts in a Human-Centered way.
Core Mechanics
Give out some sheets of paper (A4 or bigger) to every participant.
Split cards into piles by type, face down, and shuffle each pile on it's own.
Still facing down, draw one card from each pile for every player.
Before starting, Answer any doubts that might arise, revisit the question and rules:
Participants should generate as many concepts as they want, focusing on quantity not quality. They can Write, Draw, Build, whatever suits them.
Set a 5 minute timer, start the timer, and have participants turn over the cards.
Once the 5 minutes are up, share together.
Alternative Mechanics
Use it as an Ice Breaker: Full Serendipity. Any idea is valid, no matter how crazy. We are not looking for immediate feasibility. We are testing the waters, setting the mindset. If blocked, change a card.
Focused Ideation: Focusing on a particular Industry? Limit roles to those existent in it. Focusing on a particular Technology? Give out the same Technology card to every Participant. Focusing on a particular Task? You get it… Personas are different beast, but we encourage you to think about it.
Feel anything is missing? You can always brainstorm and add personas, roles, tasks or tech of your own!
Companion Material
The Branding team outdid themselves for us here. They also created a companion deck and a micro-site for the game.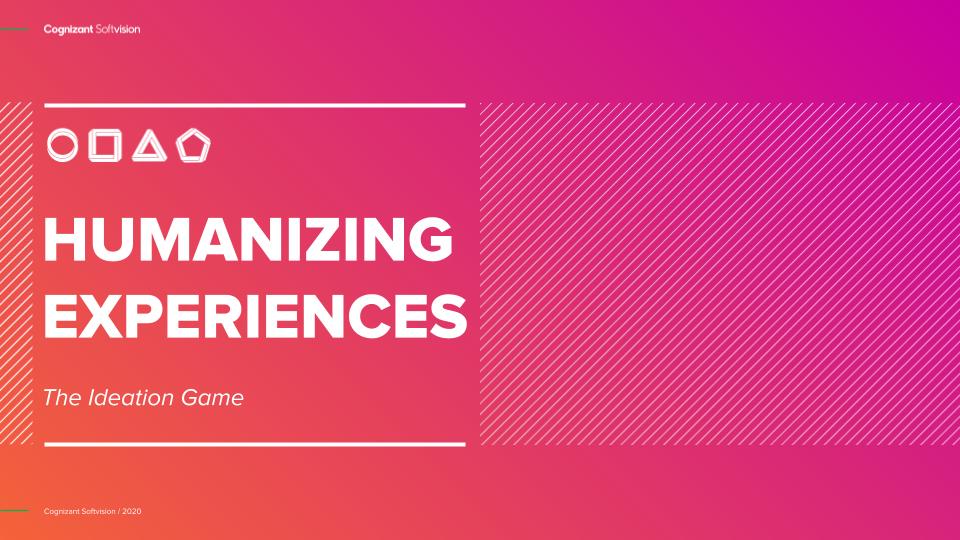 I'm responsible for the LATAM Design & UX Practice. I've spun up the team from scratch, and in 3 years we've become the fastest organic growing Design team within the company. I oversee +35 professionals across the region as we are still actively growing.
Read more about Experience Design Director @Cognizant Softvision